Driving Systemic Change in Metro-Detroit
The Society of St. Vincent de Paul Detroit – preventing homelessness, fighting hunger, and changing lives.
Mission
A network of friends, inspired by Gospel values, growing in holiness through building a more just world through personal relationships with and service to people in need.
Vision
Like that of its founder, Frédéric Ozanam, the vision of St. Vincent de Paul Detroit "is to embrace the world in a network of charity," to impact poverty through systemic change.
History
As a young law student at the Sorbonne, in Paris, in 1833, Frédéric Ozanam was challenged by his peers to demonstrate what he and his fellow Catholic students were personally doing to help the poor in Paris. Within weeks, at the age of 20, Ozanam and six of his peers formed the first "Conference of Charity." Through this conference, the seven men self-financed their works of charity. They initiated the cornerstone of St. Vincent de Paul's work—the home visit—by visiting the poor where they lived, providing them with whatever aid and assistance they needed.
Ozanam soon placed the conference under the patronage of St. Vincent de Paul, who had spent his life serving the poor in 16th century France. Twelve years later, in 1845, the Society of St. Vincent de Paul began its first American conference in St. Louis, Missouri. To this day, St. Louis remains the society's national headquarters.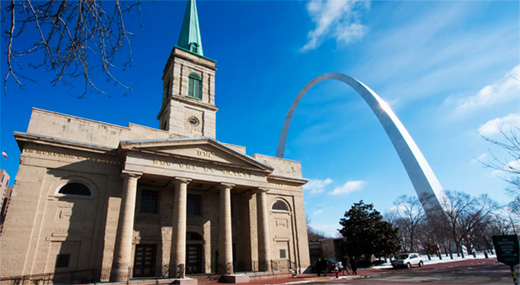 Society of St. Vincent de Paul – St. Louis
On May 1, 1884, the Detroit council of St. Vincent de Paul was established at SS. Peter and Paul Parish. The first council president, Michael W. Obrien, was elected in 1899. Today, the Society of St. Vincent de Paul Detroit feeds families and provides beds, warm clothes, energy assistance, and other urgent needs through our outreach programs. Assistance is provided to our neighbors through a local network of conferences. With compassion, empathy, respect, and gratitude, our members, called Vincentians, nurture one-on-one relationships to better understand and satisfy the material and spiritual needs of those they serve.
Society of St. Vincent de Paul – Detroit
In 2021 alone, SVdPD made over 20,000 home visits and served over 97,000 neighbors.
St. Vincent de Paul is Global!

Leadership
Our board of trustees and SVdP staff members guide us in making the biggest impact possible for our neighbors in need.
Financials
We're committed to being transparent and responsible stewards of our resources.
Feed Reflect Guide Campaign
Together, we can help neighbors in need find hope, feel connected, and embark on a pathway towards self-sustainability.
Careers
We have a wide range of employment opportunities across Metro-Detroit.
News & Events
We're keeping busy! Learn more about our latest initiatives, events, and announcements.
Preventing homelessness, fighting hunger, and changing lives.